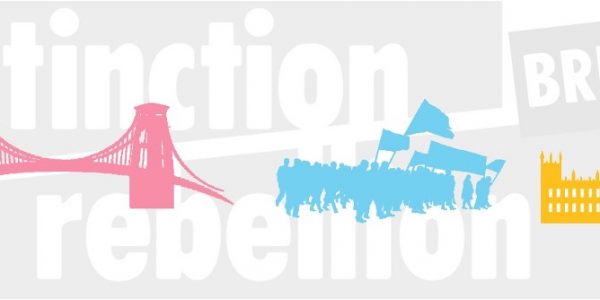 Previously
Previous Home Page content
Here is where we keep some of our previous material to remind us just how much we have been doing.
See more on our social media channels – search xrbristol on Facebook, Twitterx and Instagram.
---
Join Us
for the biggest
Climate, Nature and Social Justice
gathering and protest since G7
Click on the videos to hear our Bristol Rebels share why they are going to be there.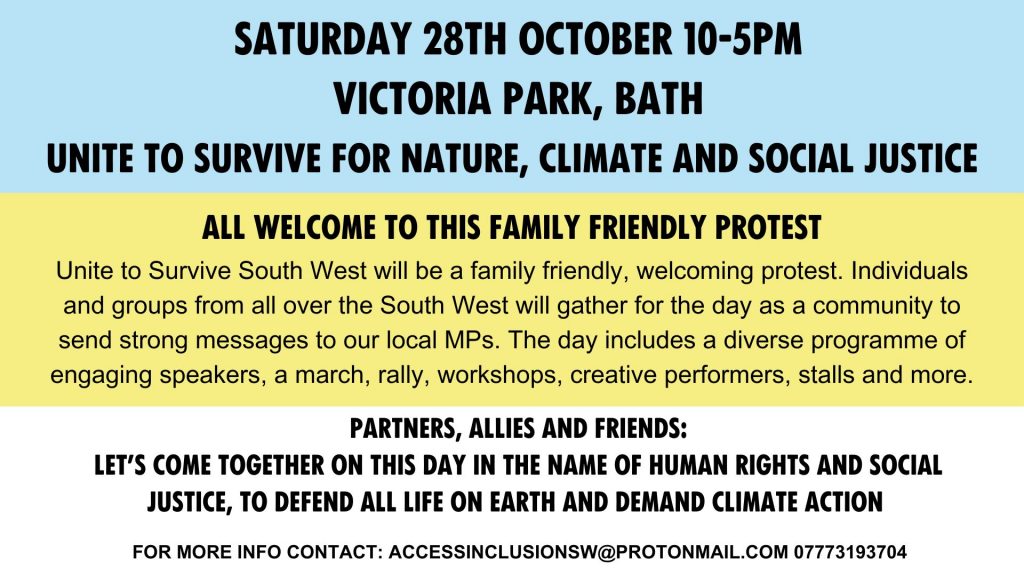 ---
Welcome to Beyond
The BIG One
Everyone is welcome
Extinction Rebellion is founded on a number of fundamental principles
One of the key ones is that we value reflecting and learning.
Since The BIG One in April 2023, where we gathered so many thousands of souls to fight for our lives, we have been reflecting and learning about that event and what it helps us to do next.
We have done a lot of work deliberating at our open meetings and also hard graft behind the scenes to build our XR Bristol Strategy and are close to sharing with our local rebels.
In the meantime, here are some reflections and learnings from The BIG One.
---
The BIG One
Friday 21st to Monday 24th April 2023
Reflections
Leading up to the main event, hundreds of people gave thousands of hours, preparing banners, placards, posters to visualize their desires and act as a focal point for events. Here are a selection photographed at the Artworks and "Hub" set up at a location in North East London called Patchworks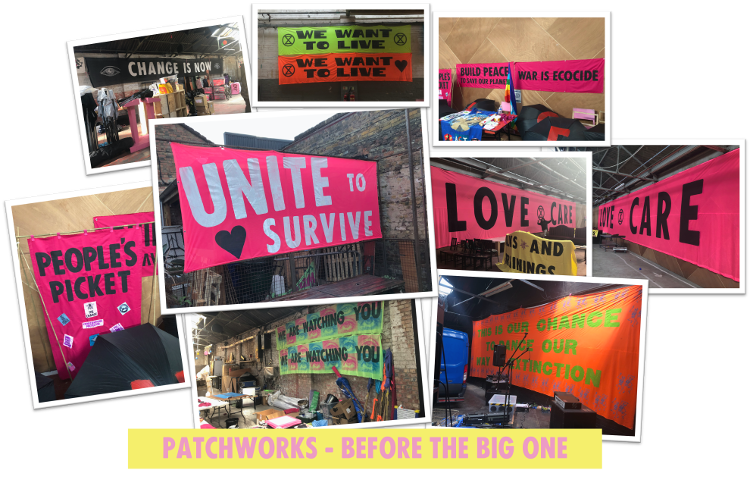 ---
Many of these items were then used at the People's Pickets that were set up at every government department in and around Whitehall and close to Parliament Square.
These were put together at incredible speed by Rebels from all over the country and with linked concerns about what particular departments are NOT doing.
XR Bristol chose to support two pickets, one at the Department for Transport, because of their lack of coherent thinking in tackling the Climate and Ecological emergencies, and the Department for Levelling Up, Housing and Communities, because of their inability to join up the dots of all the cumulative pollution from individual airport expansions that fly in the face of their legal obligations under existing Net Zero legislation.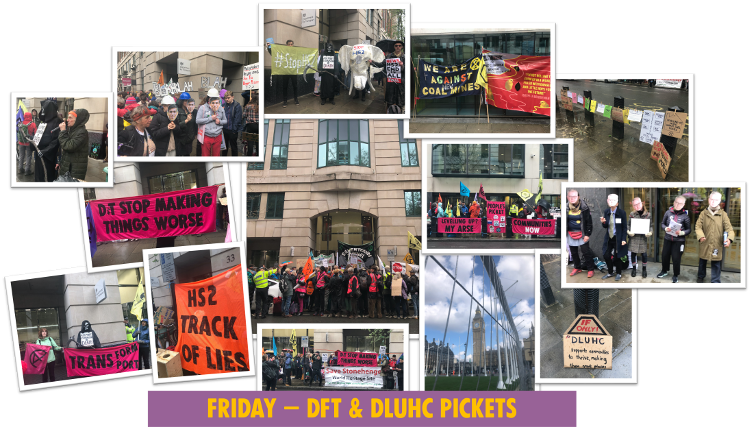 ---
And we also worked very closely with our friends at Bristol Airport Action Network to put on the largest symbolic procession of the Friday, the "Aviation March", Anti-Airport Expansion march along Whitehall, through Parliament Square to finish outside the Department for Transport, closing half the road because of all the people stopping to hear some impressive and galvanising speeches.
We had huge support from Red Rebels, The Landing Crew, and the newly formed Bristol Climate Change Choir, which has already inspired similar choirs in Bath, London, Oxford and Sheffield to name just a few.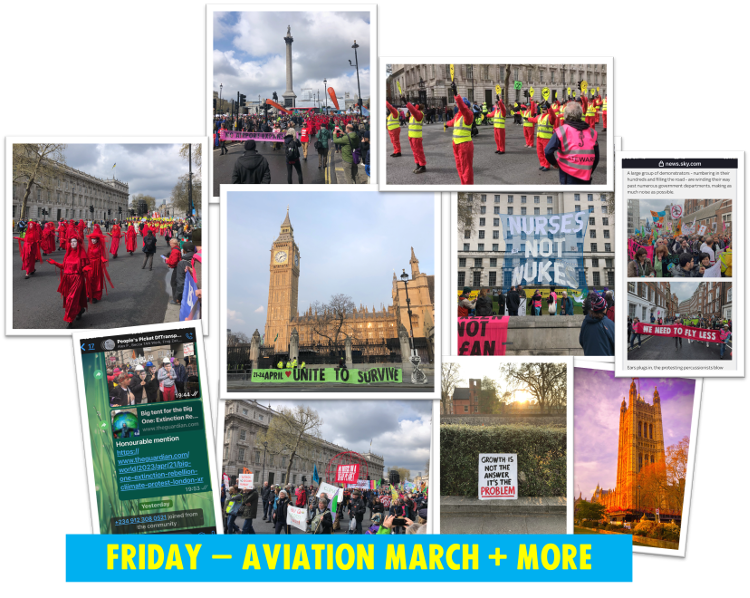 ---
Saturday's main event was the Biodiversity March where an estimated 65,000 people took part in the biggest mass die-in ever staged in the UK, but you wouldn't know because the UK Media practically boycotted the event in a chilling reminder of who really controls the mainstream agenda.
Thankfully there is still Extinction Rebellion UK YouTube channel where you can see a range of videos from the event – https://www.youtube.com/@ExtinctionRebellionUK/videos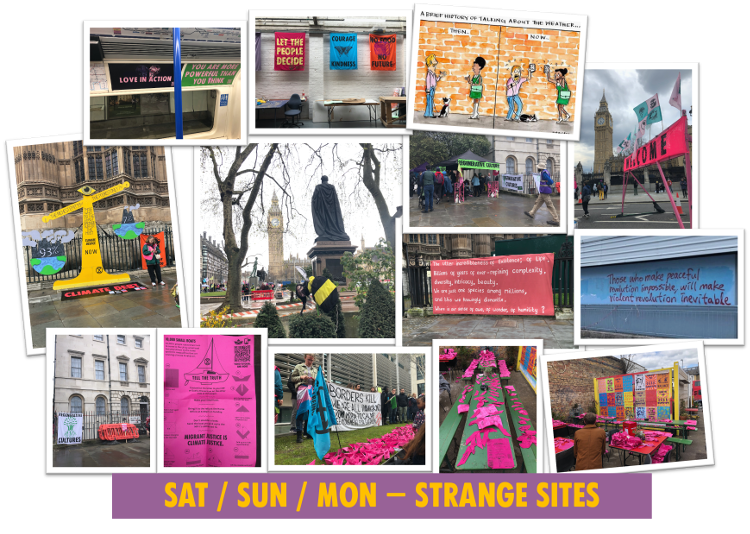 ---
Learnings
We learnt a lot from The BIG One, such as
When active citizens act together, they can achieve amazing things…
We learnt how we can rely on our fellow Rebels to work so hard together
We can coalesce over 200 organisations to support our mutual, essential, vital cause…
We cannot trust established media to portray our cause correctly…
---
We also learned to use data to collate some immense feedback from our Bristol Rebels that has helped inform our thinking going forward.
See for yourself, visit https://eu.jotform.com/report/23117237267104928.
---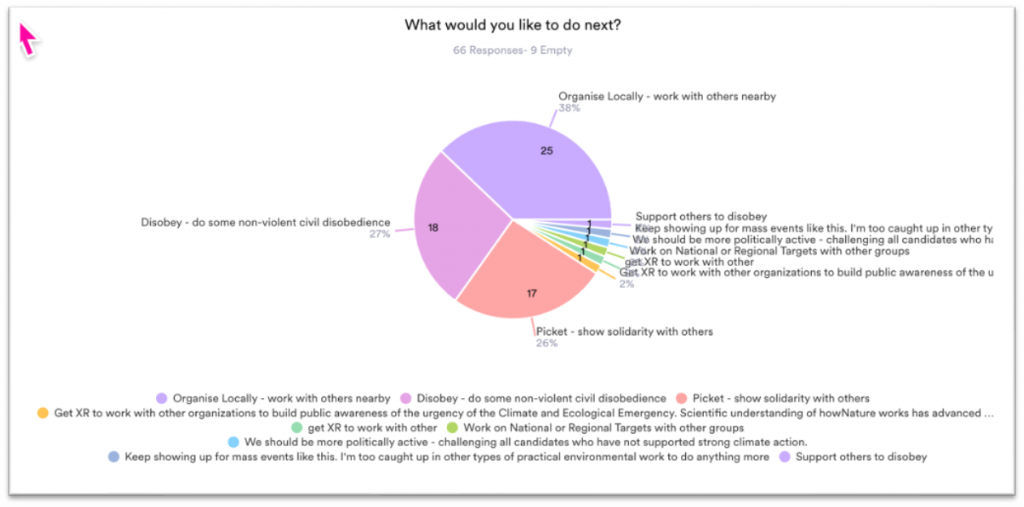 There is much more to come. More news soon as we start to roll out our new local strategy for the next 18 months taking in the next two election cycles.
---
Welcome to 2023
The

year of Climate Action
---
The BIG One
April 2023
Everyone is welcome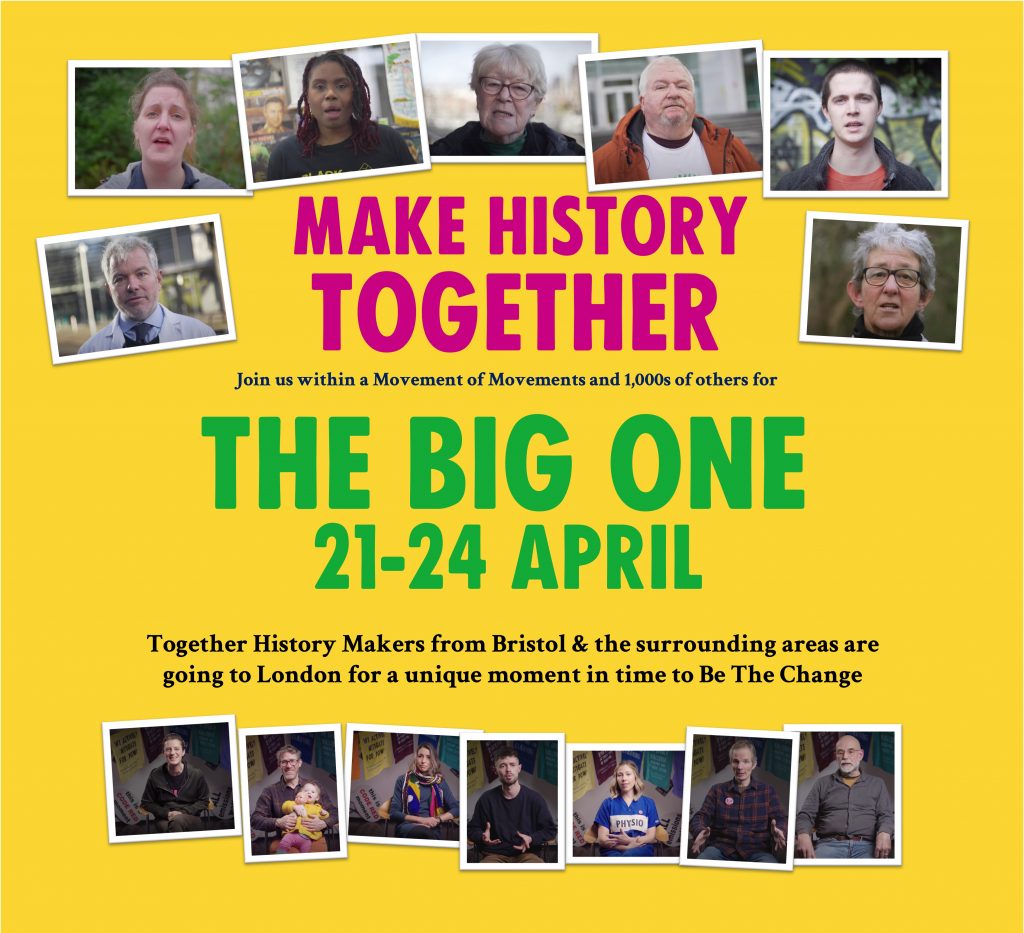 Visit the page we had for before The BIG One 2023
---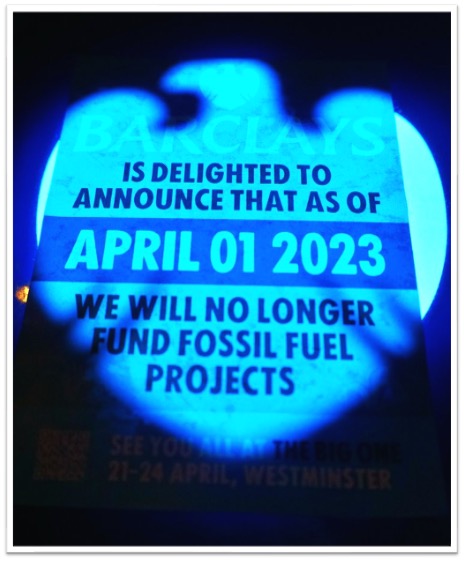 Too good to be true?
Find out on our
---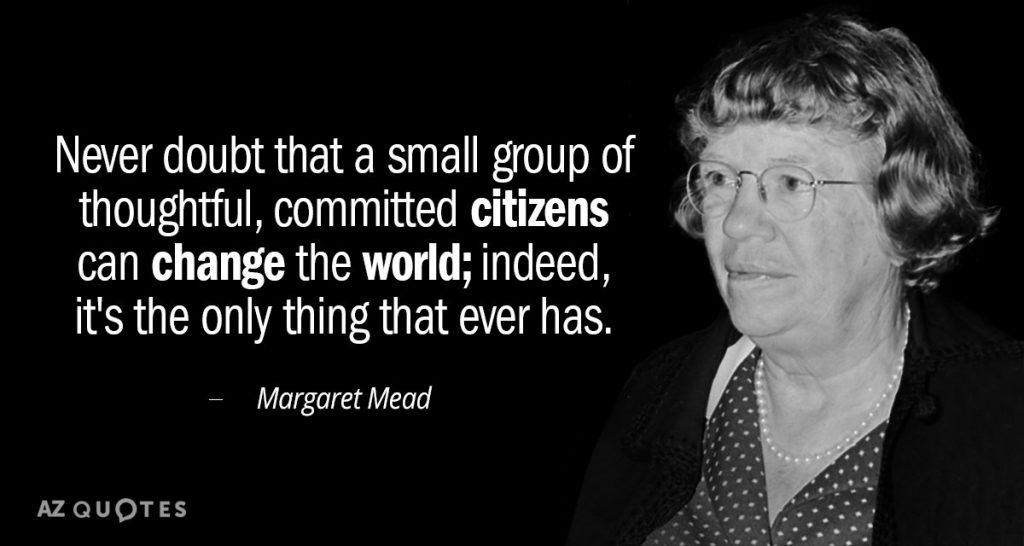 On Thursday 19th January 2023 XR Bristol helped host the first "Stronger-as-One" Bristol Climate Movement Meeting
It was fantastic to see so many of you there and to hear from many other groups who are keen to be involved.
We hope you are able to join us for a second meeting – on Thursday 30th March, at the Unitarian Meeting Hall in Brunswick Square, St. Pauls, BS2 8PE.
Doors will open at 6pm for drinks (non-alcoholic) and simple, plant-based food.
The meeting will be from 6:45pm to 8:30pm, with time at the end for informal catch-ups before we close at 9pm.
---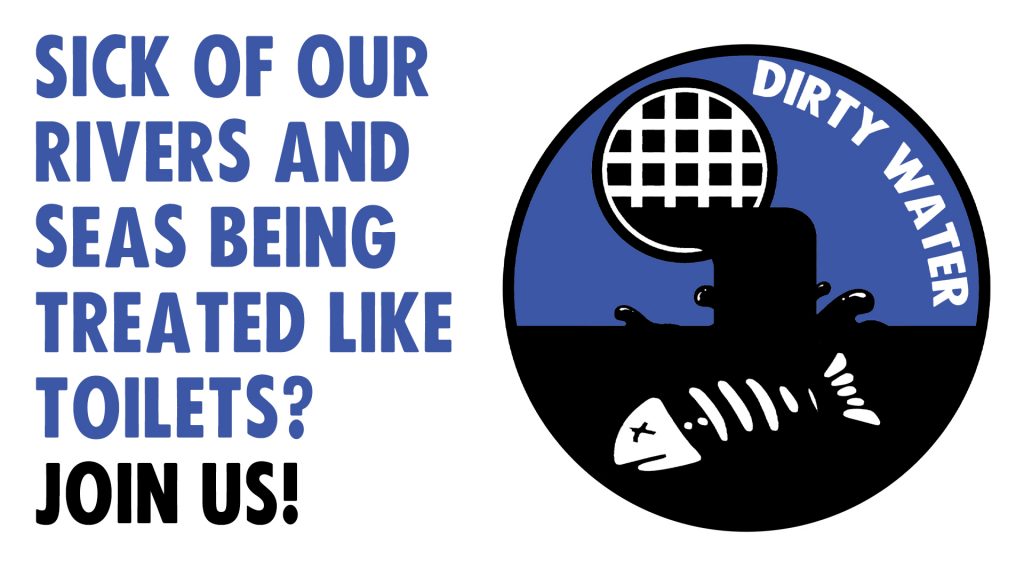 The disgraceful (in)actions of many MPs is exposed by our Dirty Water Campaign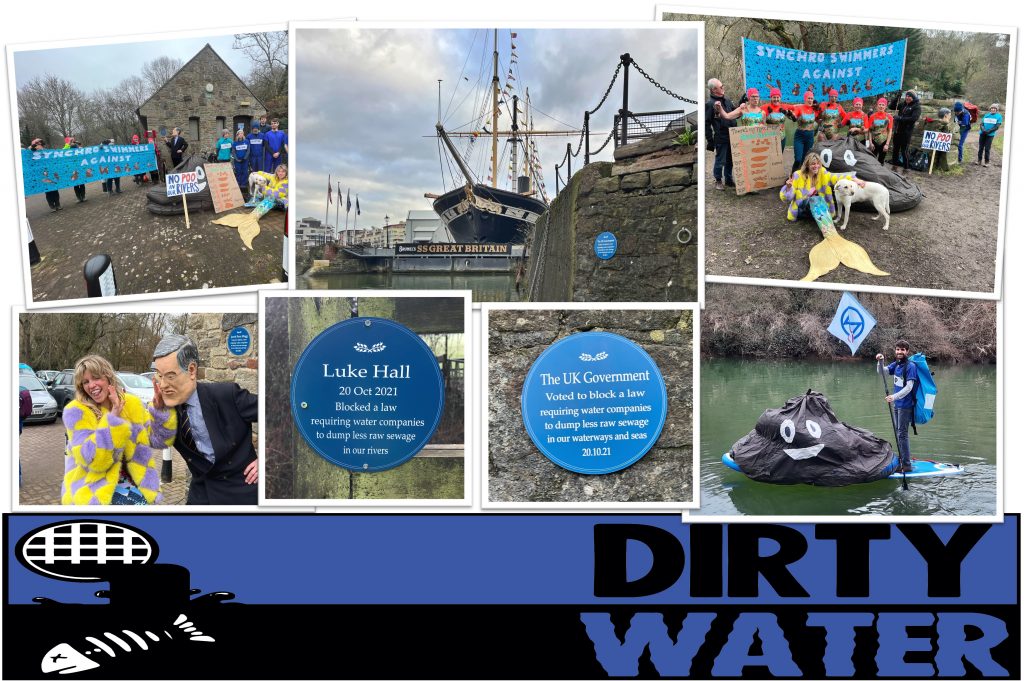 See what a Jacob Rees Mogg lookalike, a giant poo and a disgusted Mermaid have in common – it's not a pretty sight.
Visit our Dirty Water Page, if you dare..!
---
Tuesday 31st January 2023 = Terrible news
Bristol Airport Expansion Decision Announced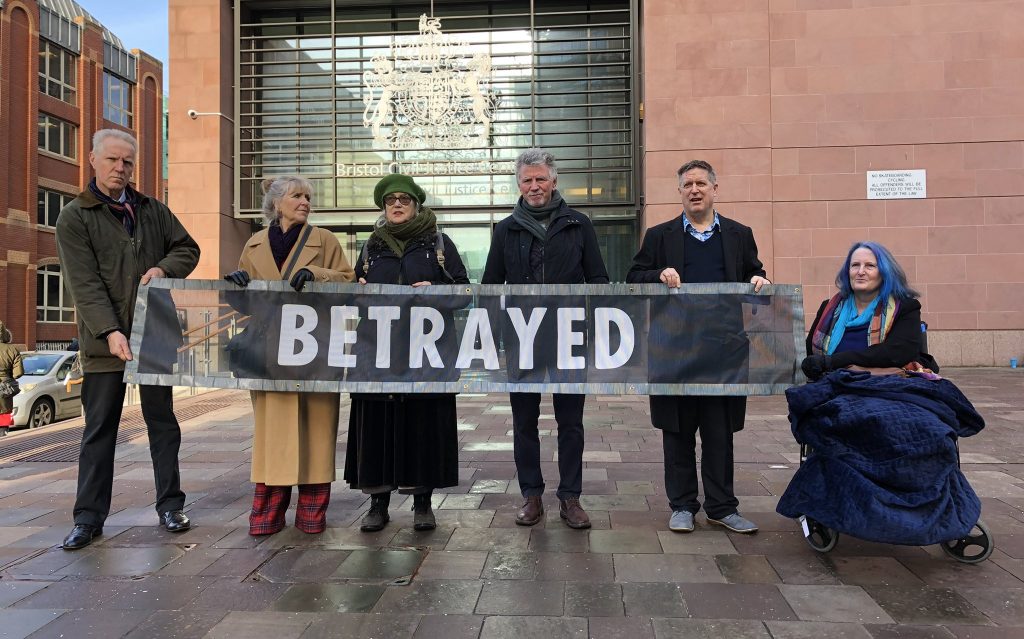 ---
Going beyond our evening with
Gail Bradbrook…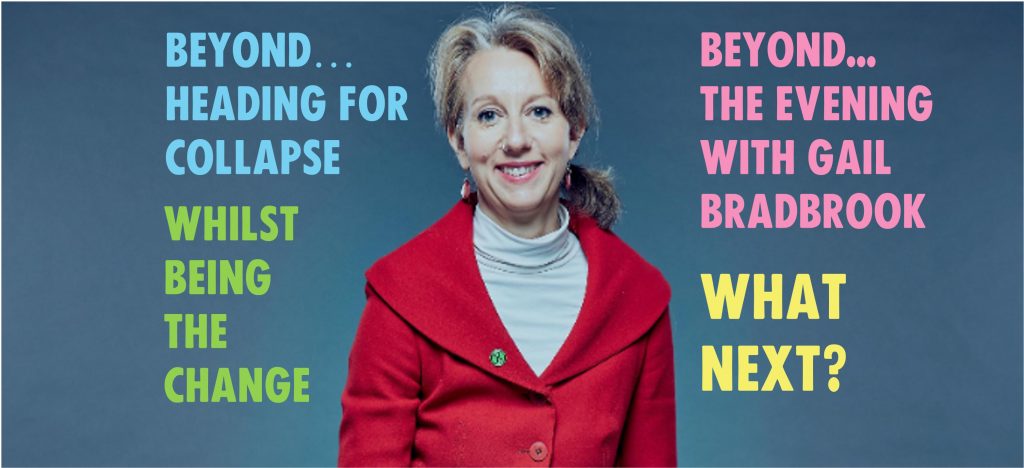 Along with members of XR Bristol, Gail will took us on a thought-provoking discussion to explore ways that we can tackle the climate and ecological emergency, together.
Not only with resilience, but with love, courage, and optimism too.
This was likely to be a landmark event.
---
January 27, 2023 = Great News!
The Barclays 7 result is announced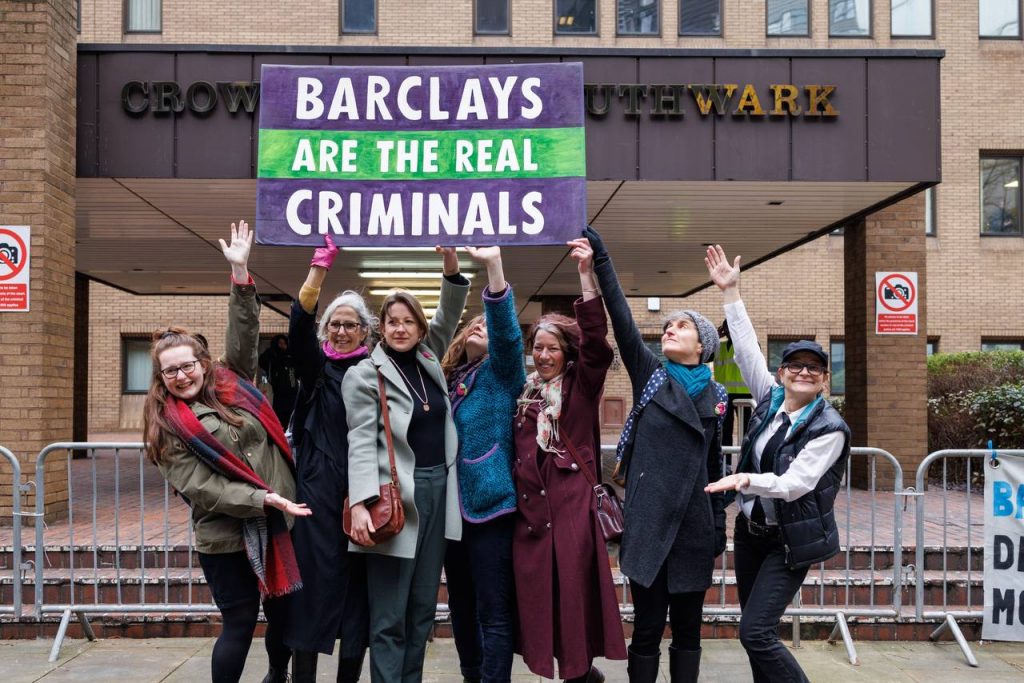 ---
We at XR Bristol are working hard with many others to
make it happen…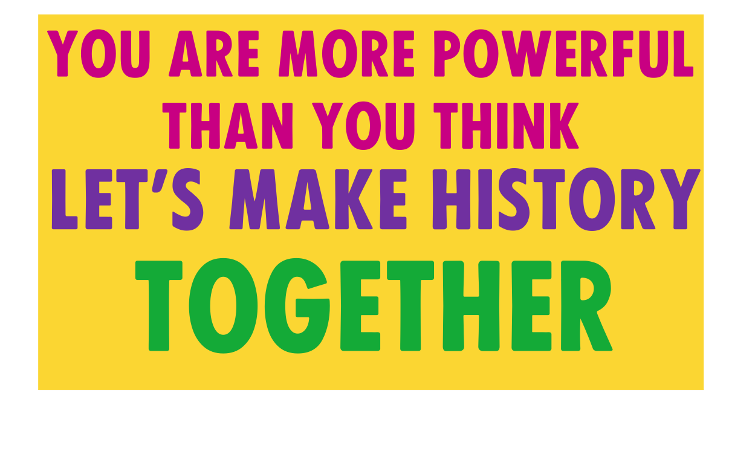 ---
Meet our Extinction Rebellion Bristol Rebels
Ordinary people doing extraordinary things… in unprecedented times.
You can be part of our Movement to unite in the greatest challenges of our times.
Watch their stories as you progress through the various pathways below.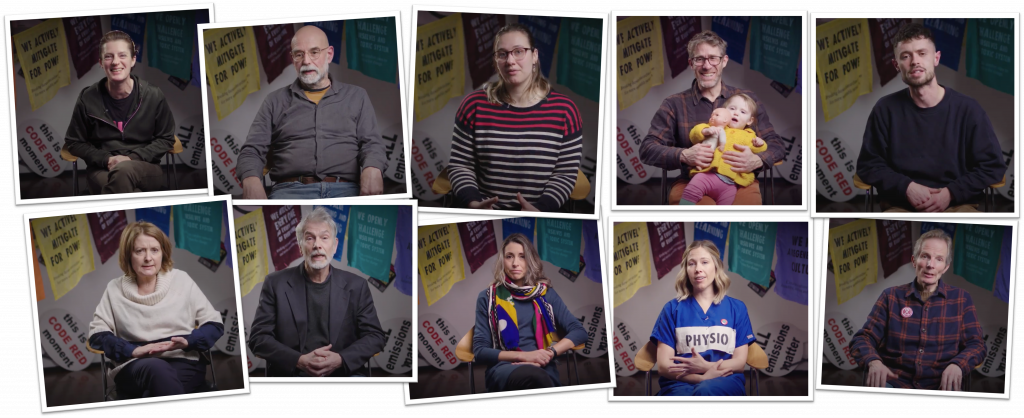 ---
New to XR & Activism?
Want to find out more about XR & dispel some myths?
---
Find out what XR means to Bristolians
Read about how to start getting involved with XR Bristol
Hear from others like you & how they got started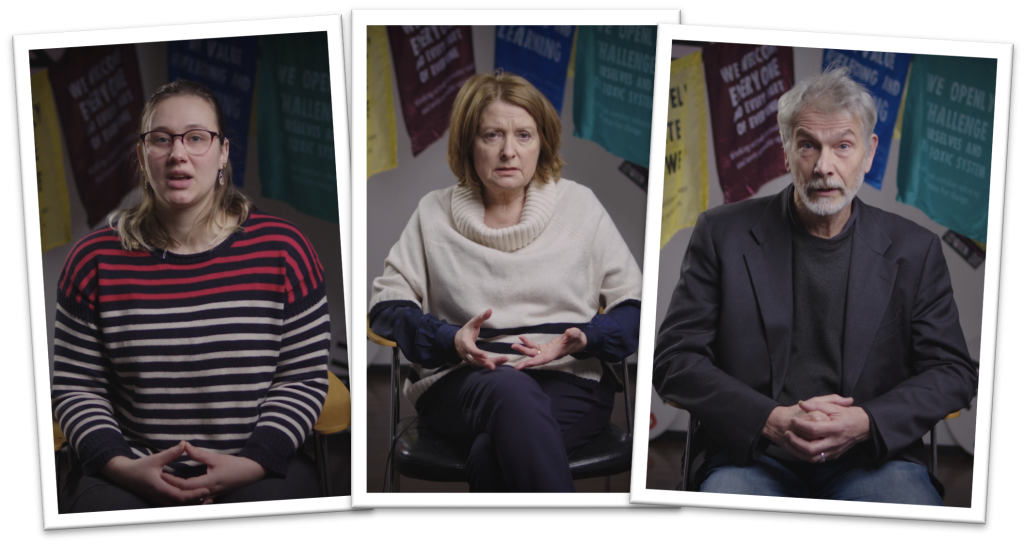 Involved but resting?
Know you need to do more & re-engage with the growing movement?
---
Were you active but stopped in the Covid years?
Feel you could and should be doing more in your community?
Watch our short video intros to re-energise you

---
Extinction Rebellion Youth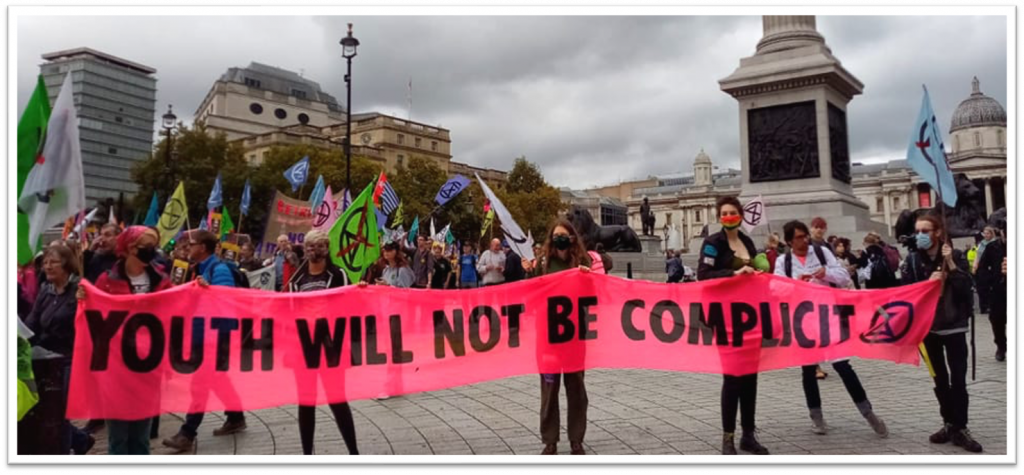 Extinction Rebellion Youth Bristol is the autonomous, climate and social justice focused, youth wing of XR Bristol, for those under the age of 30.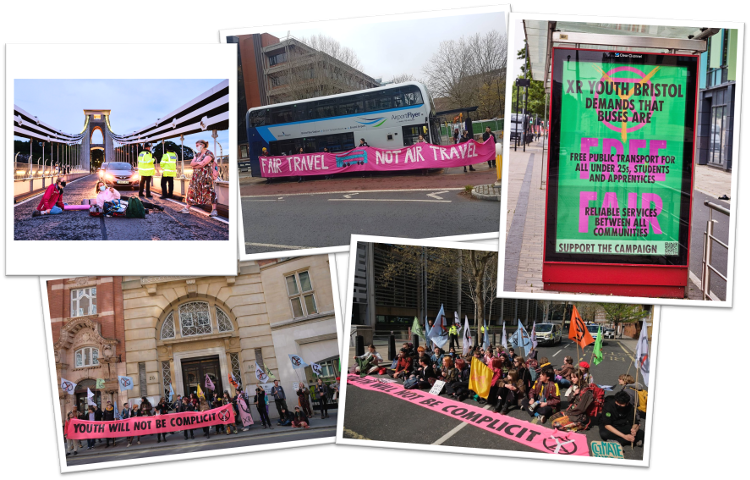 ---
Our XR Bristol Instagram Feed
Our Facebook Feed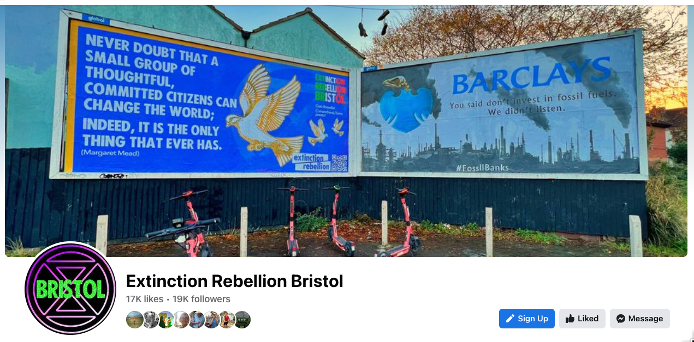 ---
What is your next step?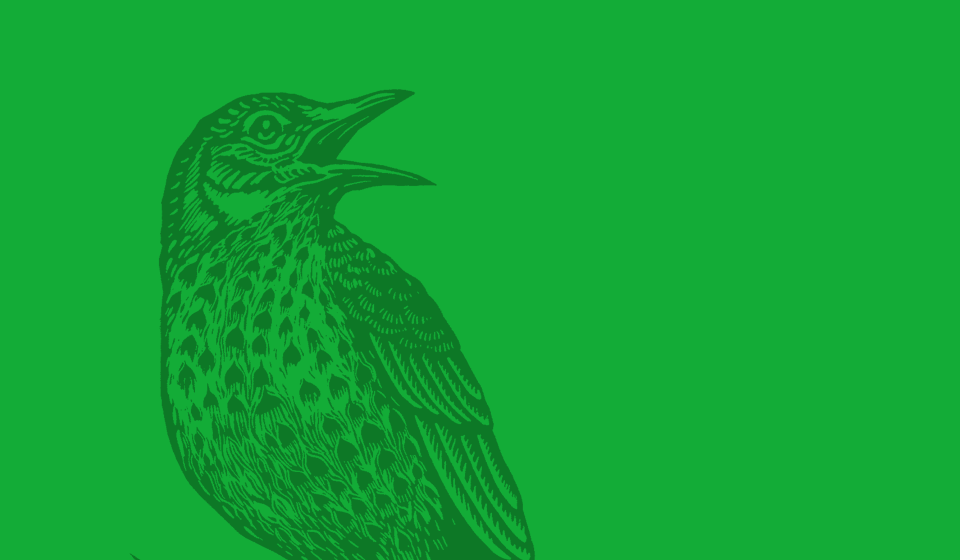 Sign up to the XR Bristol Newsletter
Get the latest XR news and updates about actions and events in the Bristol area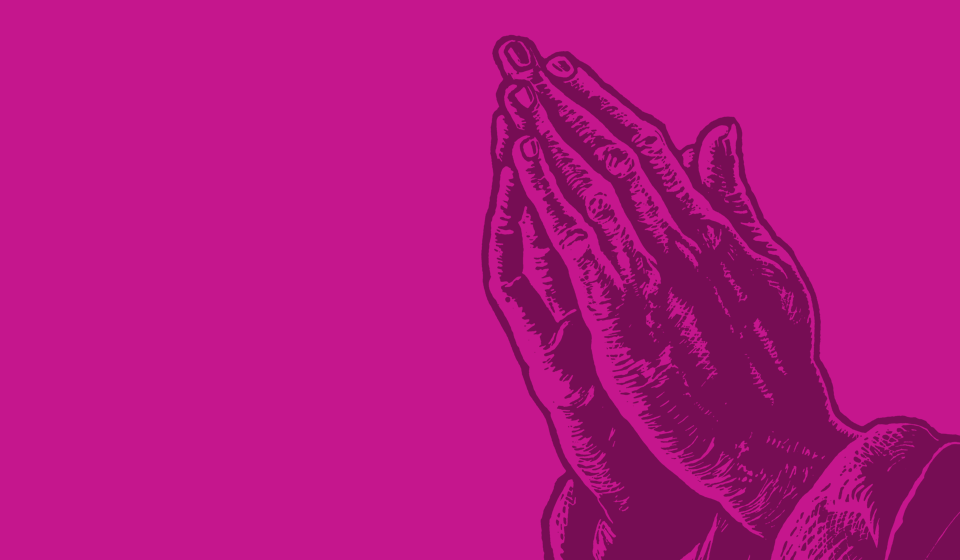 Support us. Donate to XR Bristol
A monthly or one-off donation will help us raise awareness, train members and fund actions.
---