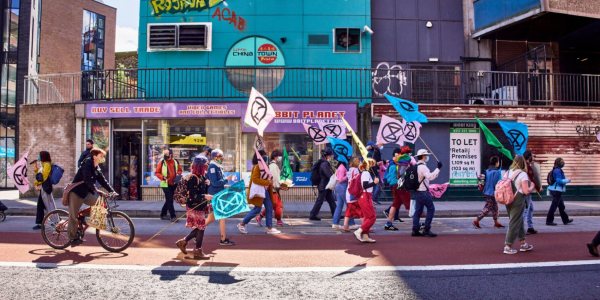 Extinction Rebellion Youth Bristol
This isn't about our children or grandchildren, it's about us and you. The crisis isn't coming, we are already in it.
We are the youth. We are the future. We recognise that radical change is necessary and strongly believe in climate justice.
The time has come to rise up, rebel for the sake of the planet, of nature and of humanity. It's extinction or rebellion.
---
---
Join us
Want to join the youth rebellion? Join our WhatsApp broadcast channel first so you don't miss any important announcements (its admins-only speaking so no spam). We also hold weekly meetings (currently Wednesdays 6pm to 8pm at St Paul's Church, Clifton) which are open to anyone under 30. We hope to see you soon!
---
---
---
---
Made with love and rage.
Copyright © 2021 by Extinction Rebellion Youth Bristol. Photos by Simon Holliday.