XR Youth launch 'free and fair buses' campaign
June 19, 2022
Youth environmental activists have launched a new campaign across the West of England in support of free bus travel for young people and an improved bus network across the region.
Activists from Extinction Rebellion Youth Bristol (XRYB) dropped banners from the cranes on the Harbourside and replaced bus stop ads across the city centre.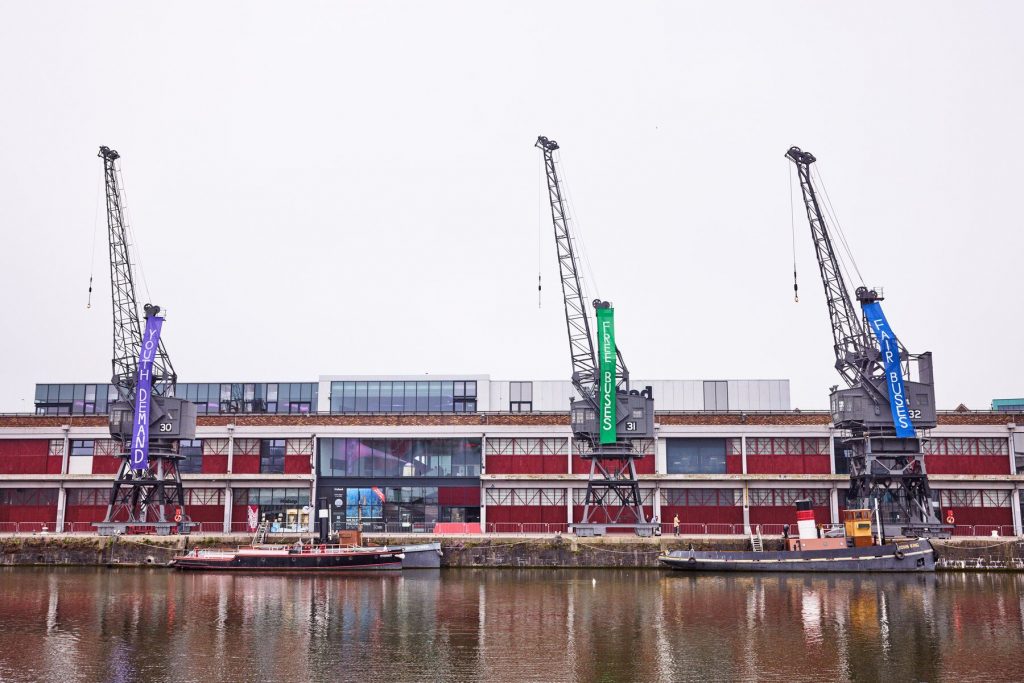 A letter addressed from the activists detailing their demands was delivered to WECA by email and to their building on Friday evening.
XRYB's demands to the West of England Combined Authority and its constituent local authorities are:
Free buses: Free travel within the West of England (including North Somerset) for all those under the age of 25, all students, and all apprentices.
Fair buses: A consultation and public forum is run to identify improvements to bus routes that would best serve communities.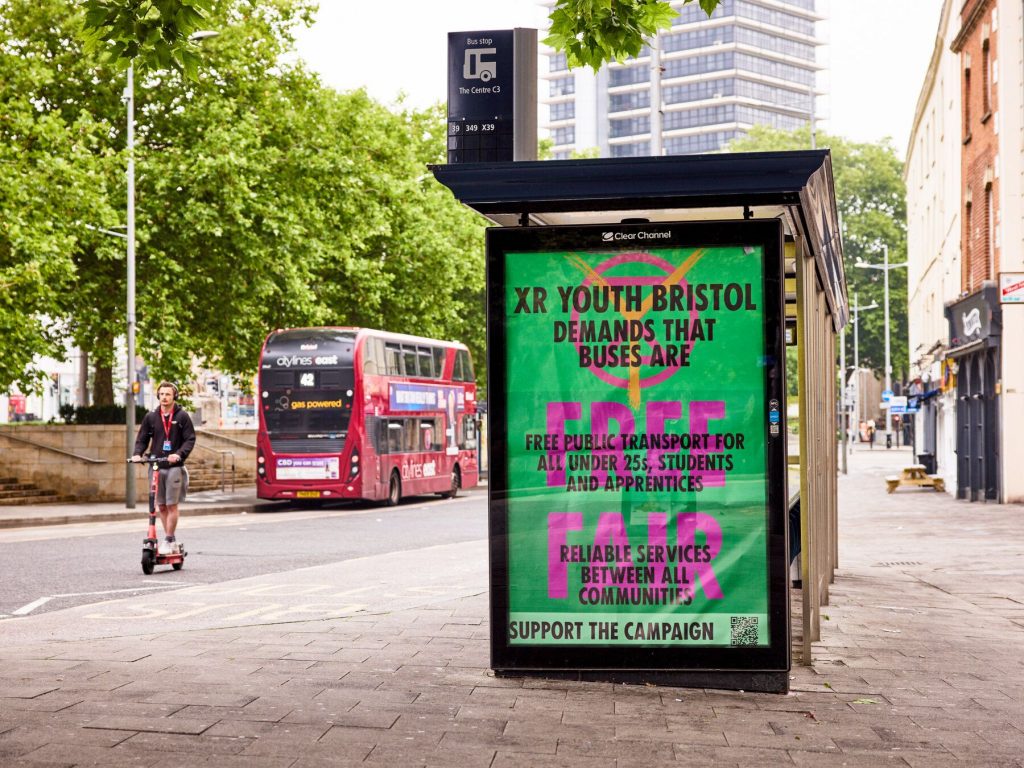 XRYB activist Torin Menzies, 17 said:
"We are asking for free bus travel for young people not just because of the reduced carbon emissions from increased public transport usage, but also because of the cost of living crisis that we are currently facing. All young people should have equal access to education, and be able to meet up with friends, without having to worry about the cost of getting there.
Although some might say our demands are unrealistic, they are not unprecedented as Greater London already has free bus travel for under 18s, Scotland has introduced a free bus pass for all under 22s, and parts of Greater Manchester are serviced by entirely free buses."
Another activist group, Youth Climate Swarm, will be holding temporary road blocks across the city centre on Saturday for 7 minutes at a time in support of XRYB's campaign, assembling at 12pm in Queen Square.
Transport Action Network, Bristol Youth Strike 4 Climate, and B&NES National Education Union have all endorsed XRYB's demands to WECA, among other organisations.
This weekend of action will form part of a series of actions by XRYB and supporting groups that will continue to escalate over the coming weeks and months.