XR Bristol stages protest outside Bristol City Council
March 17, 2022
XR Bristol attended the March 2022 Bristol City Council meeting to call out the Mayor and Councillors for greenwash. Political greenwash is particularly dangerous, as it lulls voters into a false sense of security.
XR Bristol has been keeping a close eye on Bristol City Council which led the way by declaring a climate emergency in November 2018 and committing to a carbon neutral Bristol by 2030. Since then, there has been a constant stream of talk about how Bristol continues to lead the world, but very little action.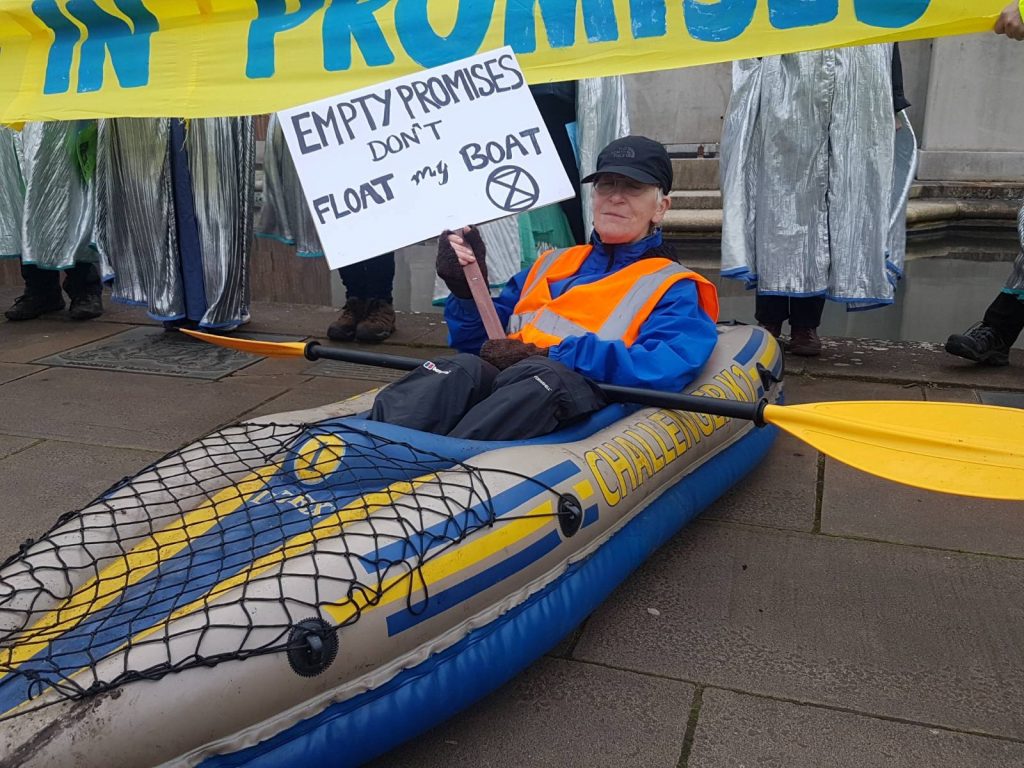 XR Bristol has been trying to get updates on progress towards a carbon neutral Bristol, only to find that there has not been any estimate of emissions since 2016. When pressed on its progress, Mayor Marvin Rees reels off a list of projects that sound ok, but simply don't add up.
In fact, a freedom of information request reveals that Bristol City Council can only verify a reduction in CO2equivalent (CO2e) emissions of 9.209 tonnes per year. That's 0.5% of the reduction that is needed to get from a 2016 figure of 1,724,000 tonnes CO2e to zero tonnes in 2030
We know that carbon neutral by 2030 is a huge task. Bristol City Council's own advisors noted that it would require "an unprecedented rate and scale of change". We also know that there are many conflicting priorities for Councils, particularly after the pandemic. But so far, we see no evidence that any change is afoot, in fact it seems very much business as usual with a dusting of renewable energy for Bristol City Council.
Mayor Rees wrote a paper in The Economist where he called out international leaders for being "unable to move beyond high-profile commitments to tackle the climate and ecological emergencies by offering clear, measurable plans with proper funding and a clear timeline for delivery" (The Economist, November 8th 2021).
XR Bristol can only ask: where is Bristol's plan and when will Bristol Mayors and Councillors stop pretending that everything is on track?
Bristol City Council – Greenwash Charge Sheet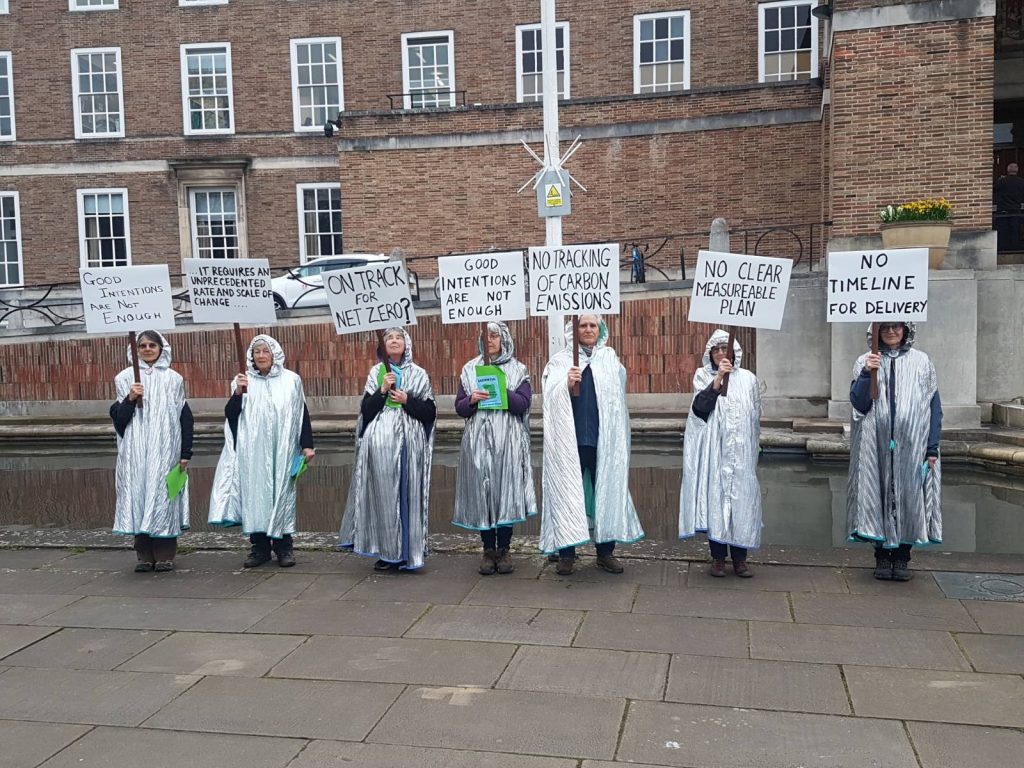 Subscribe to XR Bristol's Newsletter
Donate to XR Bristol