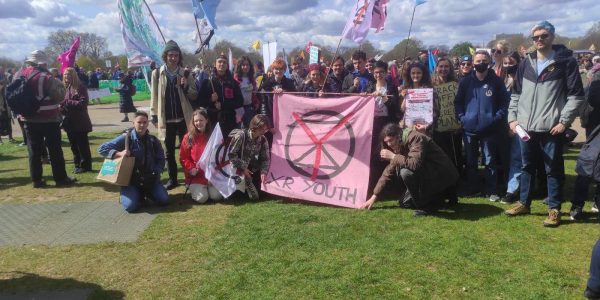 Welcome to XR Youth
Thank you for showing interest in Extinction Rebellion Youth Bristol! We're a non-hierarchical and autonomous group of under 30s based in and around Bristol using non-violent direct action and civil disobedience to campaign for climate and social justice as part of the wider Extinction Rebellion community.
Sound like your thing? Check out the links below (especially the Give It A Go and Intro to XRY)!
Intro to XR Youth
Learn who we are, what we do, and why we aren't just the youth wing of XR. 6pm to 8pm at St Paul's Church, Clifton.
Give It A Go
Join us in painting some banners! 5:30pm on Wednesday 28th at Trenchard St car park.
Join our broadcast
We use our WhatsApp announcements channel to keep everyone updated. It's admins-only speaking so no spam.
Join our group chat
We use our WhatsApp group for general staying in touch and discussion.
Weekly meetings
We meet on Wednesdays from 6pm to 8pm at St Paul's Church, Clifton. Check the broadcast beforehand in case of cancellation or change in time or venue. All welcome!
---
Follow our socials
---