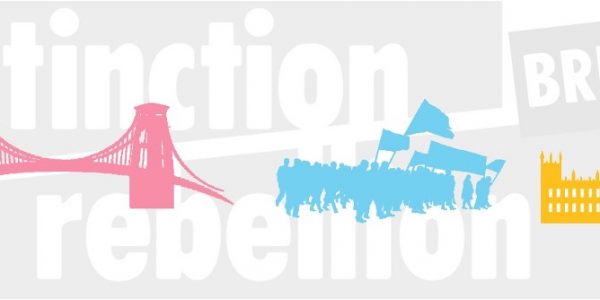 XR Bristol Strategy 2023-2024
How we will win
Summary of The XR Bristol Strategy 2023-24
🏵️ Background
With both local and general elections within the next 18 months we need to shift public perception so that no politician dares to run on any platform other than 'end fossil fuels now'.
We will challenge the dangerous, greenwashing narrative of fossil fuel companies and their supporters (whether political, financial, legal, media…) who try to tell us that jobs and a decent quality of life depend on fossil fuel-based economic growth, and that we are on track to meet our climate commitments.
We will maintain pressure for a rapid and just transition away from fossil fuels, building on the existing skills and experience of XR Bristol; the coalitions and relationships developed as part of The Big One, and the XR UK movement strategy focus on community and citizen-led action.
Two parallel and mutually-reinforcing local campaigns will:
Highlight how a better future is possible without fossil fuels
Expose the climate criminals who are peddling the fossil fuels myths
In keeping with XR's Theory of Change, our campaigns will focus on system change rather than individual behaviour change. Without shaming individuals for their lifestyles and choices we want to support and motivate people to put pressure on power to make the fundamental, structural changes that are urgently needed. Through engaging people with issues that are local and personal we aim to make connections to wider global issues of social and climate injustice.
🌼 Our messages
Both campaigns will be carried by four key messages:
The future is FAIRER without fossil fuels
The future is SAFER without fossil fuels
The future is HEALTHIER without fossil fuels
The future is HAPPIER without fossil fuels
For individual actions and activities, 'tag lines' and a 'call to action' can tie them to specific issues, such as green jobs, local air pollution, cost of living crisis, energy prices, public transport, global climate justice and so-on.
For example: The future is SAFER without fossil fuels
What's your MP saying about green jobs in Bristol?
Attend the meeting on [date] to ask them!
🍄 Our Goals (The broad aims towards which our efforts are directed: A 'what', not a 'how')
People of Bristol demand all candidates stand on an 'end fossil fuels' platform
XR Bristol is part of a movement of movements
Local bad actors are under pressure to ditch fossil fuels
🌼 Our Objectives (Specific, measurable milestones that need to be achieved to reach our goals)
1. Define XR Bristol's place in a local movement of movements and how we can add value.
2. XR Bristol activities covered in local media and amplified through social media.
3. XR Bristol successfully hosts climate-focussed hustings in each Bristol seat before the next General Election.
4. Candidates for local elections lobbied to renew commitment to climate neutral Bristol by 2030.
5. Bristol City Council's lack of progress on commitments to climate neutral Bristol by 2030 is highlighted.
6. Actions planned and carried out against three bad actors between July 2023 and July 2024.
7. Programme of community-facing outreach activities and events.
🌳 Our Strategy (The plan of action designed to achieve our objectives: The 'how')
The work to meet these objectives will involve all XR Bristol Working Groups, including those not listed below! Planning and implementation will at various times also require the formation of temporary 'Project Groups'.
1. Communities Working Group:
Map groups and communities; build strategic relationships; develop the Stronger As One work.
2. Actions Planners Working Group
Identify three local bad actors; develop, plan and lead targeted actions.
3. Media and Messaging Working Group
Map local & social media; develop a media engagement and amplification plan.
4. Outreach Working Group:
Plan and implement a community 'visioning' event; a programme of face to face outreach; public-facing messaging (billboards, flyposting, etc.). With M&M, develop flyers and other printed materials for outreach.

5. Arts Working Group
Design beautiful, impactful and coherent visual assets for digital, printed and public display materials (website, flyers, banners, posters, billboards, etc.).
6. Political Working Group
Research and draft questions for BCC and WECA meetings and letters for MPs/candidates. With Action Planners WG Work, identify and research bad actors.
🍄 Our Tactics (The specific activities and actions we will undertake to deliver the strategy)
These will be decided by Working Groups and Project Groups as part of the work detailed above. Coordinated by XR Bristol Anchor Circle.
---
---
Meet our Extinction Rebellion Bristol Rebels
Ordinary people doing extraordinary things… in unprecedented times.
You can be part of our Movement to unite in the greatest challenges of our times.
Watch their stories as you progress through the various pathways below.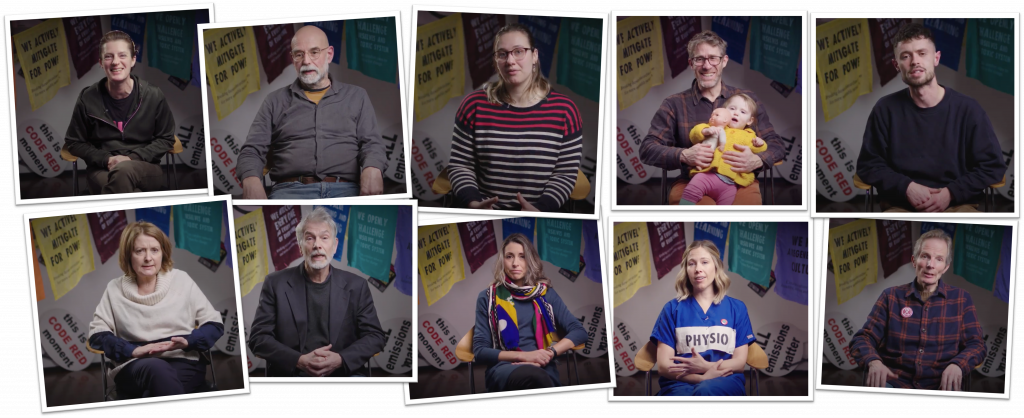 ---
New to XR & Activism?
Want to find out more about XR & dispel some myths?
---
Find out what XR means to Bristolians
Read about how to start getting involved with XR Bristol
Hear from others like you & how they got started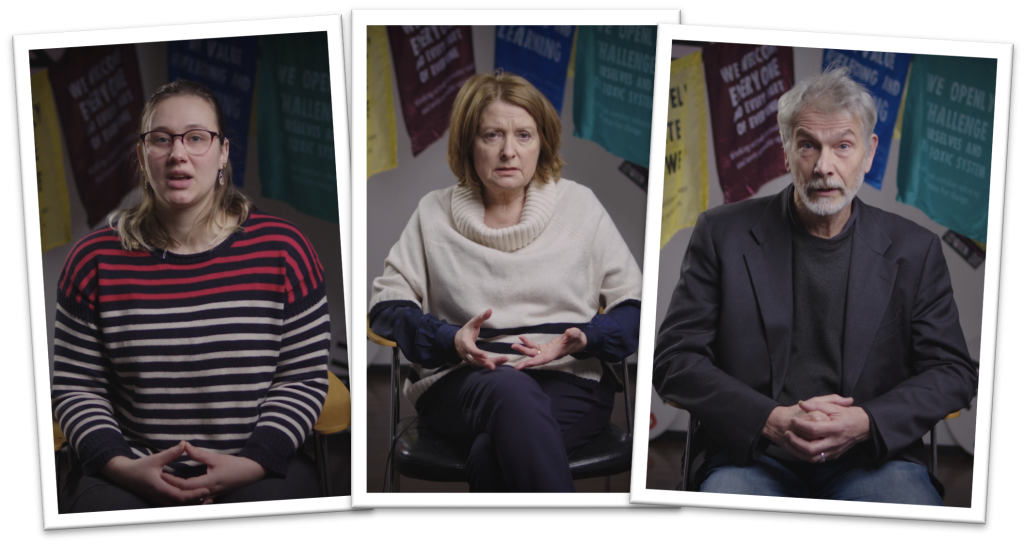 Involved but resting?
Know you need to do more & re-engage with the growing movement?
---
Were you active but stopped in the Covid years?
Feel you could and should be doing more in your community?
Watch our short video intros to re-energise you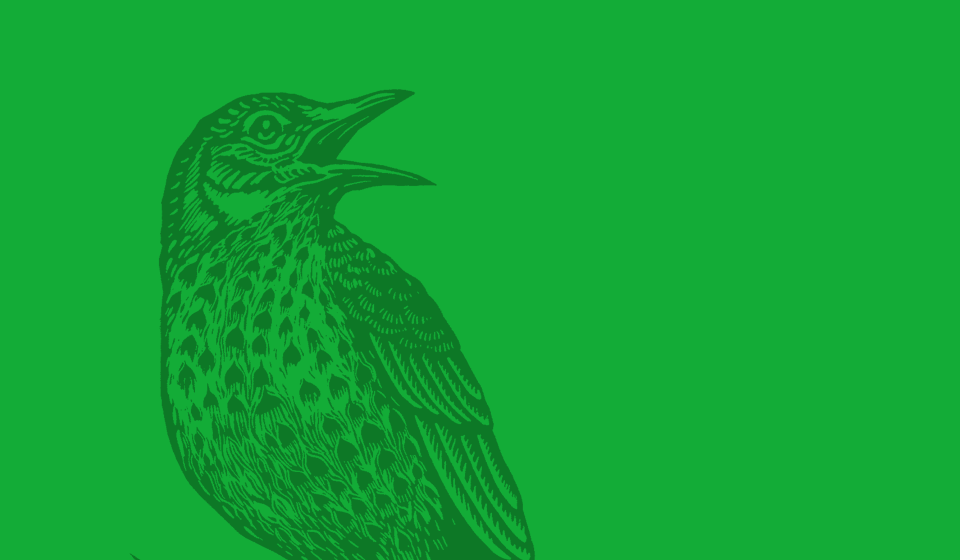 Sign up to the XR Bristol Newsletter
Get the latest XR news and updates about actions and events in the Bristol area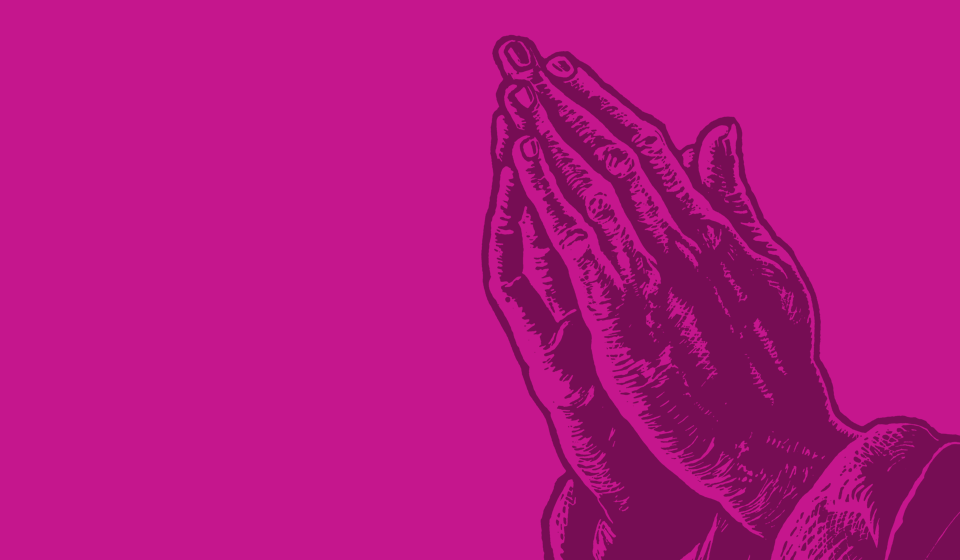 Support us. Donate to XR Bristol
A monthly or one-off donation will help us raise awareness, train members and fund actions.
---