Visit our Events page for a full list of our forthcoming events. Check out some of the events coming up…
Fundraiser: Cut Throat Francis + Guests
Friday 24th May 9pm-Midnight, The Golden Lion, 244 Gloucester Road, BS7 8NZ
NBP Events Present
NEWBORN SESSIONS | A monthly event showcasing fresh, consciously minded talent from all around

Money raised from this event will go toward Extinction Rebellion

THIS MONTHS GUEST: Cut Throat Francis
Formed in the summer of 2017, Cut Throat Francis are a four-piece band combining Folk, Swing and upbeat Eastern European flavours.
They are also known for the array of instruments they bring to their live show including The Banjo, Mandolin and Melodica as well as rich four-part harmonies and a thumping beat from the Cajon!
They released their debut E.P. 'Ghosts', in May 2018 with Screamlite Records and have been busy recording a new release scheduled for early 2019.
A great festival band, and a great way to end May as we begin to venture into the fields.
www.facebook.com/cutthroatfrancis
www.youtube.com/channel/UC5isr5nl4ByZ9KOF-NCgWvQ
www.instagram.com/cutthroatfrancis

Plus guests tba

FREE ENTRY
Yin Yang Yoga as Part of a Regenerative Culture
Sunday 26th May 1-2pm, Matter Wholefoods, 1 Greenbank Road, BS5 6EZ
A fellow XR rebel, Patricia Sánchez, has kindly agreed to offer ther services to host a weekly yoga class as part of encouraging a Regenerative Culture.
Come and heal your body and mind to be the best you can be for yourself, your fellow rebels an wider culture.
Spaces are limited to 15 so please contact Patricia Sánchez on hello@ypgataronja.com to comfirm a place.
Classes will b run on donatins, please donate just a few pounds, but please remember if you are not able to you are still more than welcome to attend.
Yin: Steady, Comfortable, Grounding, Flexible.
Yang: Active, Challenge, Lively, Strength.
A class that combines the dynamism and energy of Hatha Flow and passively held floor-postures to provide a wholesome, rounded practice. Yin Yang flow builds heat and strength, whilst also balancing out your energy with steadier, quieter, mindful postures.
A mindful practice designed to build awareness, non-attachment, calmness and contentment. Using the pose to get into the body will provide all the physiological benefits while offering deep inner calm and insightful treasures.
Philosophically Yin is about accepting the world as it is, & Yang is about changing the world. These contrary forces may actually be complementary, interconnected, and interdependent in the natural world, and they may give rise to each other as they interrelate to one another.
Suitable for all levels.
Bristol XR Family Working Groups Meeting
Monday 27th May 7.30pm, The Greenbank, Easton, BS5 6DP
Following from Saturday's main family group meeting
This is an initial meeting for people interested in joining the working groups of the Bristol XR Family Group. The proposed working groups will consist of;
* Media & Communications
*Actions
*Outreach
* Schools Engagement
* Community / Regeneration

These groups will evolve and change as the XR Bristol Family Group Progresses. If you have any interest in taking on a role please do come along, you'll be so very welcome. Coming to this meeting does not commit you to doing anything, you can just come along and find out more. Also if you are unable to make this first working groups meeting, please don't worry, you'll still be able to join working groups at a later date when you are ready.
Meditation as Part of Regenerative Culture
Thursday 30th May 5-6pm, Urban Yoga & Wellbeing, Beechwood Club, BS16 3TP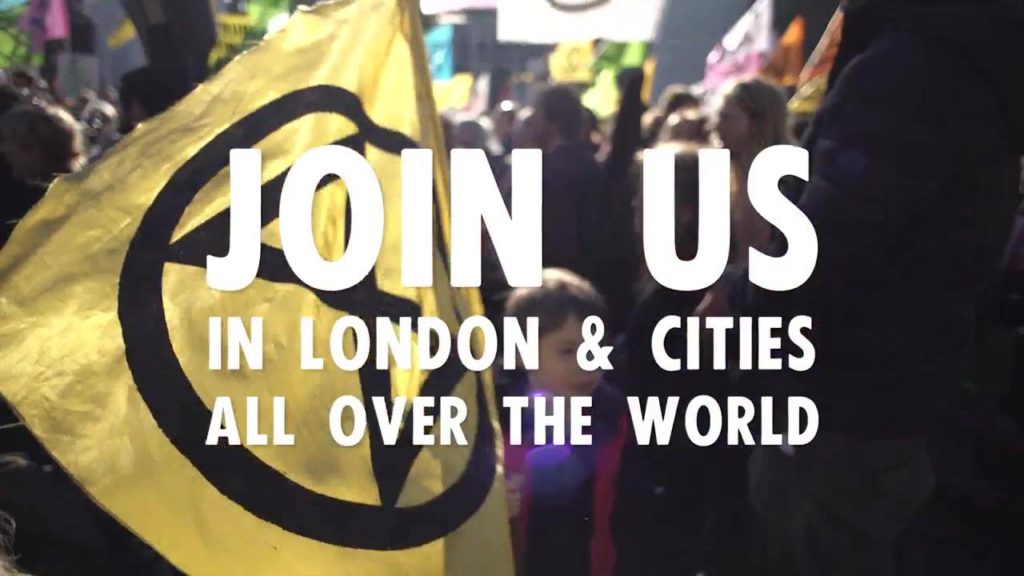 Guided meditation support to help us connect more deeply with ourselves, eachother, and what really matters.

THURSDAY'S from 30th May

Drop in Class/Entry by Donation
contact Moksha 07510 345243 / mailto:moksarava@yahoo.co.uk
XR Celebration & Fundraiser | Bayou Tapestry: Live Music, Dance
Friday 31st May 7.30-11.30pm, Southbank Club, Dean Lane, BS3 1DB
Vibrant cajun sounds from The Bayou Tapestry + XR activists' stories .
Join us in this lovely venue with light food, bar, and even t-shirt printing alongside (bring your own t-shirt). A chance to chat, dance and be inspired!
Tickets are £10.
150 tickets are available and all funds collected after paying for venue, food and band will go to XR.
Organised by The #EarthQuakes Affinity Group.
Tiickets: https://xr-bayou.eventbrite.co.uk